I just finished posting on Instagram a photography of my mother and her cousin Peter Vallortigara taken circa late-1912; the original photo was fading so I restored it. My point is for you to ask your parents, grandparents or whomever is the keeper of the family photos if you can borrow them before they are lost to posterity. They are an important part of your family history.
A wide range of software is available to facilitate preservation; that being said, your first step is to purchase a good scanner such as Epson V850 and digitize the old photos as TIFF files at a minimum of 300 dpi…800 dpi would be better. Once this has been done, you should a suitable software package…I myself normally use Adobe's Lightroom and/or Photoshop. Although with this software there is a learning curve, the results are excellent. The software will not only restore badly faded (yellowed) images but you then can move on to eliminating dust and scratches as was done in the following images.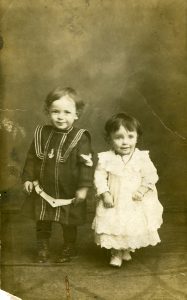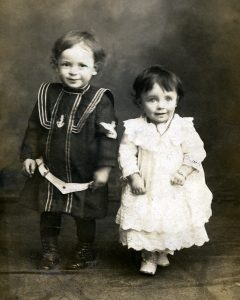 If you have any questions, please contact me.